Chanel Cuba cruise collection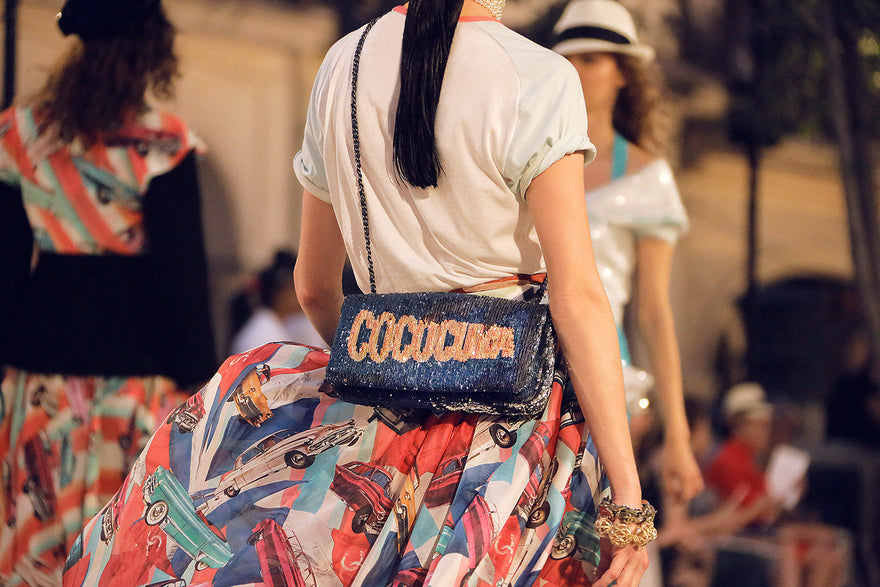 We really don t know what Chanel has in store for the upcoming cruise collection, but we would like to celebrate last year ' s choice of celebrating Cuba and its newly opening to international tourism.
Using the beautiful Paseo in the center of La Havana Vieja and transforming it for one night into a runway, Chanel showed a mesmerizing collection of new ideas and new takes of the Cuban flag.
This sold out oversized sequins backpack is just the perfect traveling bag. Available in stock for immediate purchase, please email for more informations.
With its vibrant colors , this oversized silk scarf look like a painting , picturing the iconic 50s cars that you still see around in Cuba. Please email us for more info.
More is better and understated is overrated!!!! we have been layering our Chanel costume jewelry for years, this shot is so on point!!!!!
On a cols Havana night, nothing better than a lightweight cashmere shawl to keep warm. Viva Coco Cuba!!!!
email for info : giuditta@vintagelux.com
---