What Bags Did The Stars Wear At The Oscars 2018??????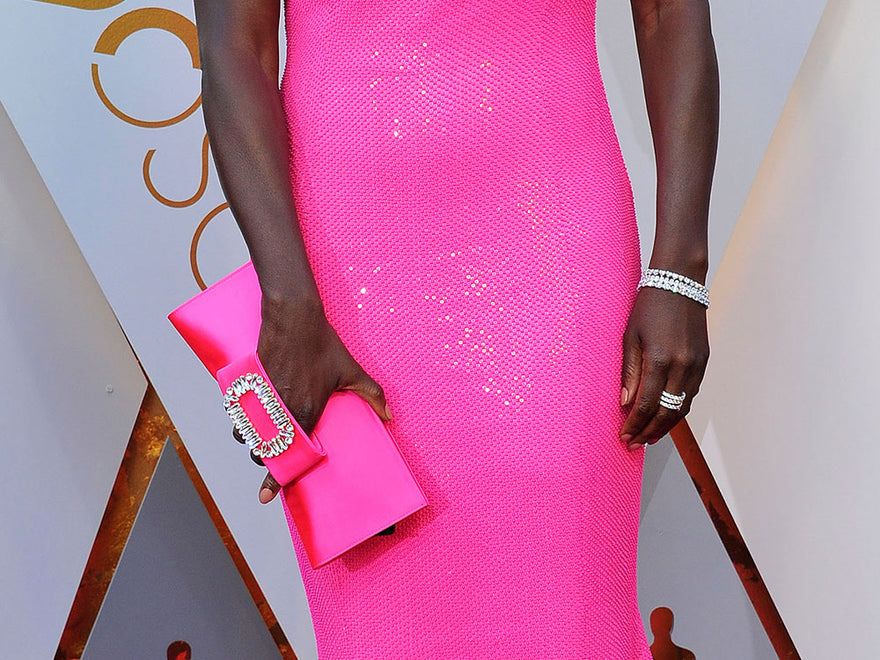 It was a rainbow of colors and rhinestones at the 90th Academy Awards red carpet last night, but two brands were the most popular and worth being talked about: Judith Lieber and Roger Vivier.
Let s start with Roger Vivier, ranging from $1,700 to $3,800, we were able to admire the creations on the following stars
Allison Janney , winner for her supporting role on I,Tonya.
Red satin clutch with clear rhinestone detail.
Mary J. Blige, nominated for her supporting role in Mudbound. 
She carried a white satin bag with beaded handle.
Presenter Viola Davies stunned us in this fluorescent pink sequins dress with matching Vivier satin clutch.
Actress Abby Cornish was a stunner in this powder pink beaded dress with matching Roger Vivier clutch.
Judith Lieber has dominated the evening handbag scene for decades, and last night we had a chance to admire her creations on the red carpet.
These creations range between $800 and $2000
Actress Janet Mock with a beautiful and classy minaudière crystal clutch.
Another Judith Lieber ensemble completes this Schiapparelli romantic dress on actress Emily Blunt.
---