Hermes Bride de Gala Limited Collection Heart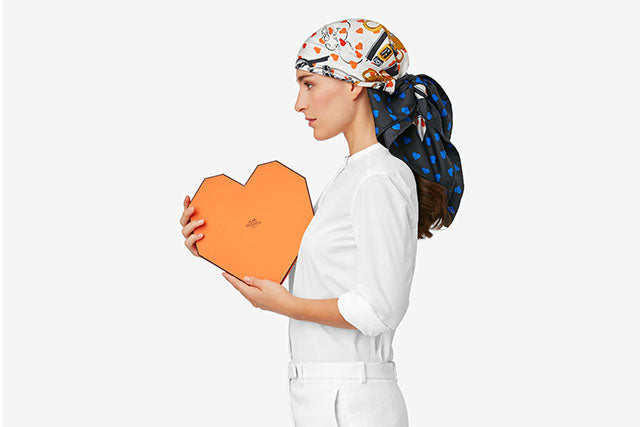 We are so in love with the new take of the classic scarf "bride de gala" !!!!
Contrasting color hearts are taking over in new color combinations.
The boxes are especially shaped as hearts and are becoming highly collectible.
The scarf is presented in 3 different sizes: standard classic care', small gavroche and twilly band.
Please contact us to find out what colors and sizes we have available in stock.
giuditta@vintagelux.com
---